Lloyd's Knee-Chest Table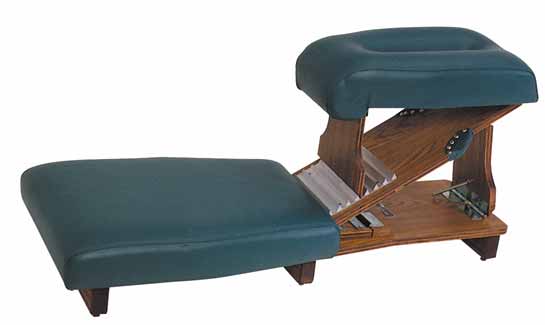 Lloyd's Knee - Chest Table.

The headpiece adjusts to a height four inches
lower than the competitive tables. Kneeling pad has special hardened foam cushion for patient comfort and effective adjustment. The heavy-duty hinge will not loosen. Knee-chest is oak Formica covered plywood with adjustable legs for uneven floors.
Click Here for Price